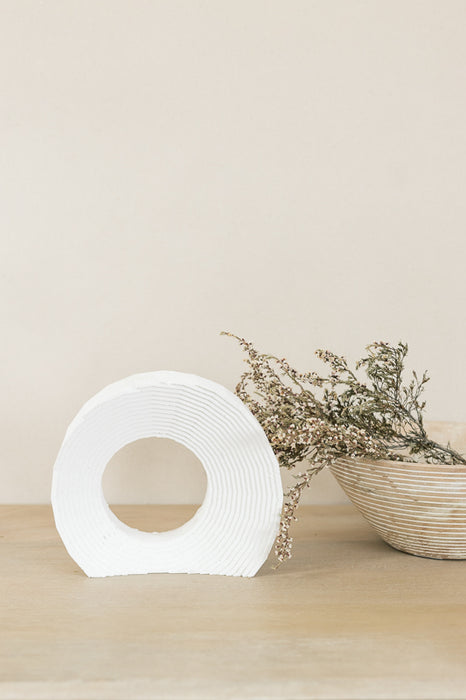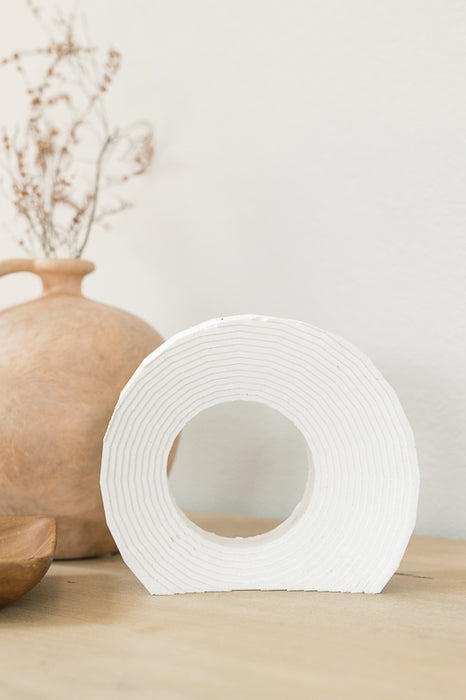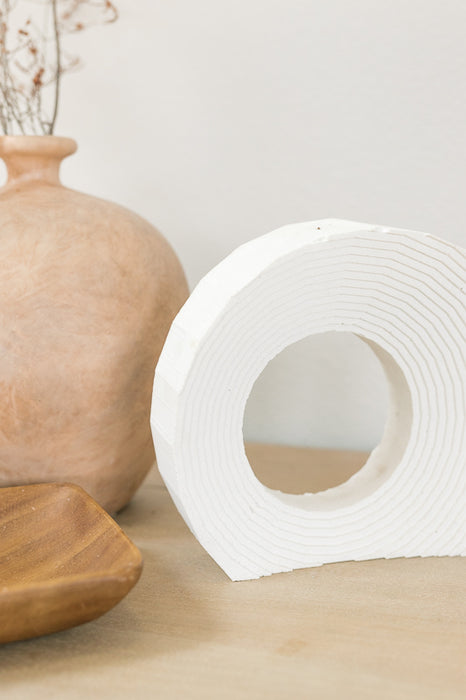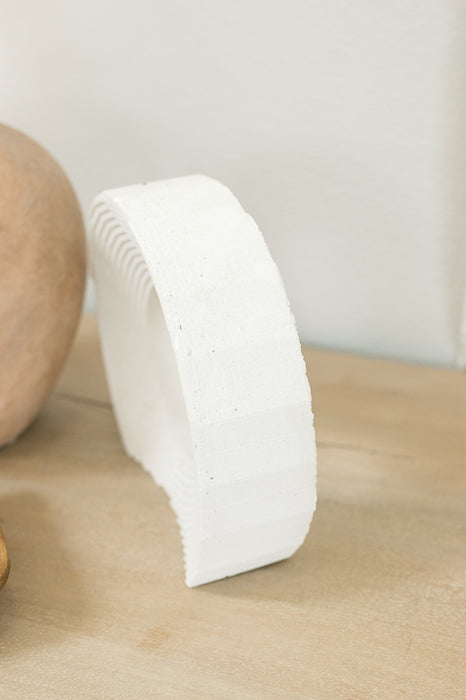 A fig + stone exclusive - art for your home. 


Inspired by our coastal visits along the shores of California and Hawaii, o
ur Kolo Circular Sculpture reminds us of the humming waves and a gentle breeze - nature's soft reminder to embrace the ebbs and flows of life.
Its' round stature 
functions as a decor piece and as an inspirational art piece for your home. Some of our favorite places for the Kolo include: fireplace mantle decor, as shelf decor, or on your sideboard table. 
Why you'll love it: It's unique yet familiar shape gives it an edge that you've rarely seen. It's sturdy and hearty appeal is for the bold, the minimalist and the modern of homes - a piece of art for your humble abode. 


Towering at 7 inches tall, the Kolo Circular Sculpture is made from a mixture of concrete and earthy elements and is UV and water resistant. Designed and handmade in our home studio on the coast of California.
Available in white
Minimalist circular shape
Perfect to fill in any space or add shape to your shelf
Due to it's hand-craftsmanship, each Kolo Circular Sculpture may have slight variances in texture and color 
Sanded and sealed with an all natural sealant
Dimensions: 7"Height x 6.75"Diameter, Base 5.25"L 
Materials: Concrete 

For cleaning, gently wipe down with damp cloth