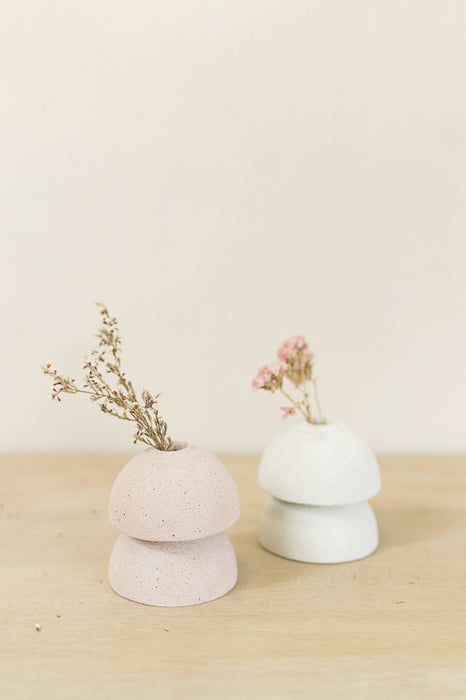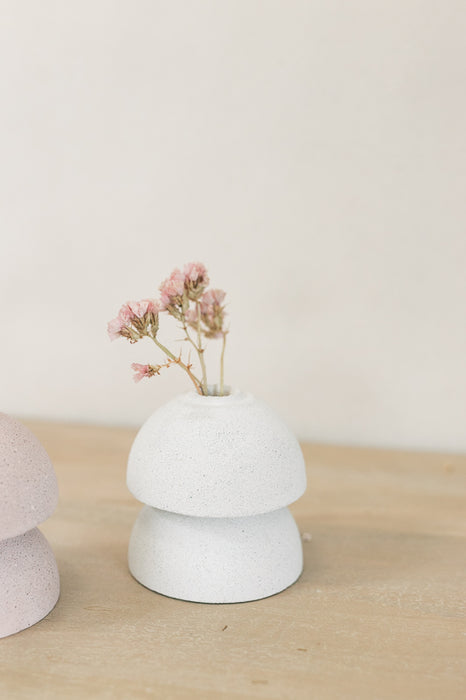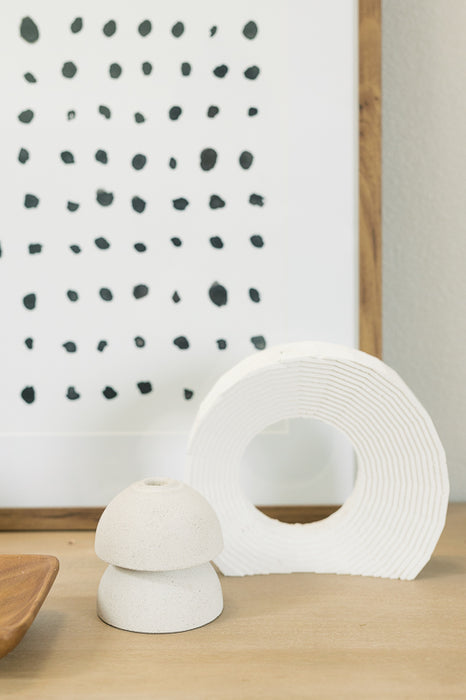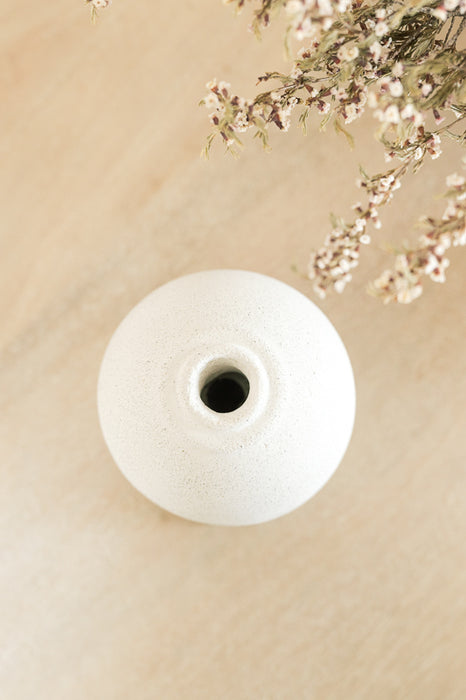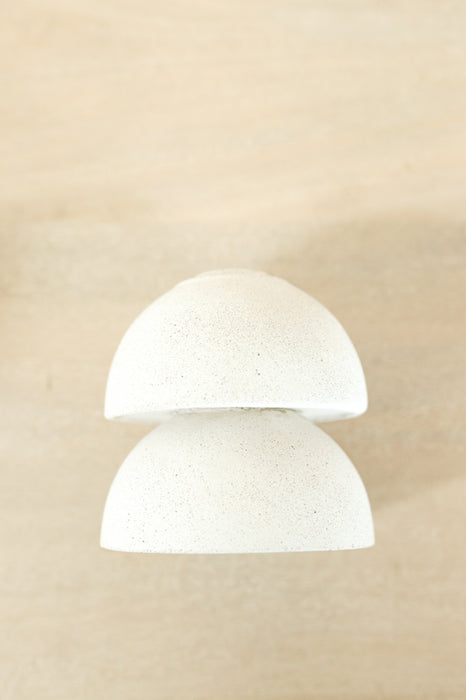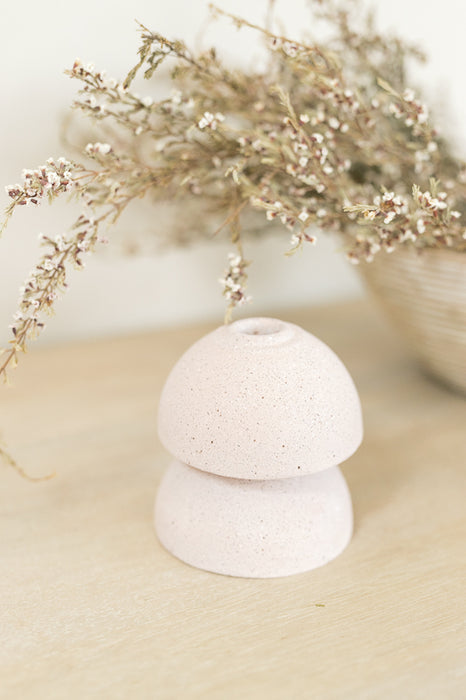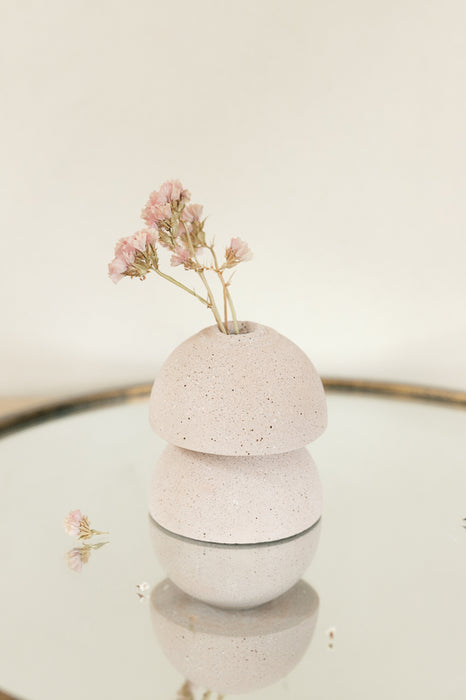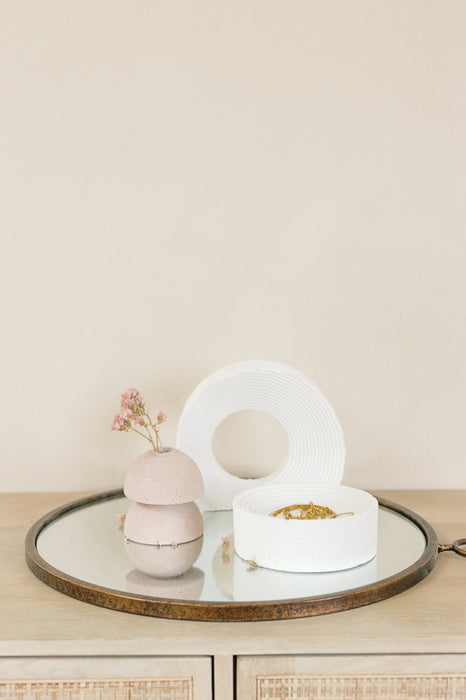 A fig + stone exclusive. This mini bud vase functions as both a vase for a few fresh or dried floral stems + a stand alone minimalist decor piece. Some of our favorite places for the bloomie include: on a shelf to add more dimension and shape, on your nightstand, and on your vanity tray to add a flare. When the season's change and you need a revamp, don't forget to add your favorite seasonal stem!

This is the vase you can keep re-using over and over again, season after season.   

Towering at 4 inches tall, the bloomie bud vase is made from a mixture of concrete and earthy elements and is UV and water resistant. Designed and handmade in our home studio on the coast of California.
Bud vase is available in the colors stone and terracotta. 
Noteworthy minimalist mushroom shape
Perfect to fill in any space or add shape to your shelf
Due to it's hand-craftsmanship, each bud vase may have slight variances in texture and color 
Sanded and sealed with an all natural sealant
Stems not included
Vase opening fits a few stems
Dimensions: 4"H x 3.5"W 
Dimension of hole opening: .75"W
Materials: Concrete 

For cleaning, gently wipe down with damp cloth